STRATEGY I OPERATIONS I INNOVATION
My Projects all hinge on collaboration, iteration, and the ability to empathize, conceptualize, then generate unique value.
STRATEGY, INNOVATION & OPERATIONS I CREATING SIGNATURE GO-TO MARKET OFFERING
Spearheaded creation of Gigster Ideation - an interdisciplinary framework of design-thinking, lean/agile methodologies, and innovation/disruption frameworks used to generate what should be built for Enterprise clients.
Developed methodology, created execution strategy & materials, led cross-functional implementation of organization-wide launch, created & led organizational enablement sessions.
+ RECOMMENDATIONS...
Patrick Dodge, Services Offering Manager
"Matt has tremendous passion and vision on how the business world can operate through adopting better working models and embracing newer ways of ideating, presenting and delivering solutions. Matt demonstrated tremendous work ethic and a sincere capacity to learn with each and every assignment. He was a pleasure to collaborate with and learn from in our work together."
Philip Minasian, Sales Operations Manager
I worked alongside Matt at his time at Gigster. In that timeframe, I saw him not only excel at the core elements of his job -- building relationships with clients and driving new business opportunities for the company -- but also learn other tasks that extended well beyond the scope of his role. One thing that makes Matt stand out is his creativity. He looked beyond the normal sales playbook and developed new offerings that helped him and the organization stand out in the sea of noise. This rare mix of productivity, ambition, and creativity set a great example for the rest of his peers, and explains why everyone loved working with Matt -- no matter where they fell on the org chart. I have only optimistic predictions for his career trajectory.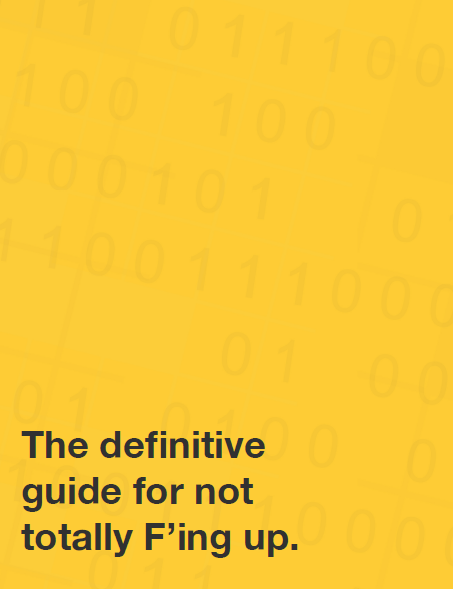 AUTHOR I startup not startdown TEXTBOOK
Created Entrepreneurship Toolkit that is now used as a textbook for graduate & undergraduate entrepreneurship courses.
The toolkit is a hybrid between physical & digital. It converges Lean Startup principles with a just-in-time UI/UX in order to enable students what they need, when they need it. It also integrates entrepreneurship fundamentals with project based learning in order to increase student engagement & retention.
StartUp not StartDown is available on a case by case basis.
+ ABOUT THE TEXTBOOK...
For Matthew R Mottola, Author & Entrepreneur currently building the Future of Work at Microsoft, his first business was a total yard-sale. He thought he would revolutionize investing. Instead he blew threw his savings & had to hear everyone say "I told you so". He made cool pitch decks, somehow persuaded executives to join his team, yet didn't create any real value.
Through his trials & tribulation, what Matthew could not understand was how he could be led so astray. He took all the right steps, graduating magna-cum-laude in Finance & Accounting, working for a leading Big 4 financial services firm. Yet he wasn't a master of business, he was a failure, a broke and embarrased failure.
After buying a $15 book on Amazon called the Lean Startup, he cringed with every word as he realized he did absolutely everything wrong. It wasn't that his training led him astray, rather it taught him the fundamentals of business 15 years ago. It taught him how to optimize supply chains. How to cut margins. How to account for revenue. And how allocate capital through complicated financial modeling. In essence, it taught him how to optimize for environments of known certainty. Environments where knowledge is power, consumers are rational, and competitive advantage could be won through a spreadsheet. Unfortunately that's not the world of business today.
In wake of this epiphany, he synthesized the leading literature on lean/agile methodologies and applied them to his subsequent ventures.
The result of these insights have led him to become one of the foremost thought leaders on the Future of Work. He drove thought leadership & built the signature go-to market offering for one of the fastest growing players powering the gig economy. He founded & grew InnoGeek, a research technology firm that built businesses of tomorrow by leveraging a proprietary research engine that wrapped future trends around business models. And currently he builds the Future of Work at Microsoft, guest lectures at Georgia Tech, and invests in & advises on early stage ventures creating disruption through the Future of Work.
Matthew has built his career off these principles, and he hopes this toolkit can do the same for you.
INNOVATION & OPERATIONS I GUEST LECTURING ON THE FUTURE OF WORK
Guest lecture for graduate and undergraduate programs in Georgia Tech's Scheller College of Business.
Lectures focus on preparing students for the Future of Work by conceptualizing what this future is, what skill-sets will be needed, and how to start preparing through knowledge acquisition and enabling access into the Gig Economy.
STRATEGY & INNOVATION I DEVELOPing ENTREPRENEURSHIP CURRICULUM
Collaborated with professor Arn Rubinoff, recipient of the Dean George C. Griffin Faculty of the Year Award, to develop the graduate & undergraduate entrepreneurship curriculum with a focus on preparing students for the Future of Work.
Directly contributed a textbook (listed above), course pack, Future of Work blueprint, and presentation.
STRATEGY I implementing the future of manufacturing
Potentia Holdings, LLC, Newburyport, MA
Collaborated with management to implement strategic development through business plan, pitch deck, and market strategy creation.
Recommendation highlighted reshoring and vertical integration opportunities, since industry data predicts it will be 2-3% cheaper to produce domestically by 2018 and 75% of the industry spends 2.5 times their vertically integrated counterparts.
+ Recommendations...
Mike Trotta, Managing Director
"I worked directly with Matt as he gained an understanding of our strategy and vision and in turn he was able to create the needed materials for the business. In no small part to his help, we are presently closing on manufacturers that would have had serious issues continuing as viable entities, subsequently saving close to 75 manufacturing jobs."
STRATEGY, INNOVATION & OPERATIONS I Future of RESEARCH
Founder of InnoGeek Group, a research technology firm focused on driving growth through innovation & disruption frameworks. By leveraging a proprietary research & learning engine, they position clients to excel in this new economy of disruption by wrapping future trends around current business models.
strategy I exploring wireless charging
N2 Biomedical, LCC, Boston, MA
Led the collaboration of an internal team of 5, the client's executive team, and the patent-holder/engineer to create a business plan for a potential wireless charging market entry opportunity.
Presented our findings through a 15 minute presentation to the client.
+ recommendations...
Eric Tobin, VP & COO
"Matt's communication and interpersonal skills were very impressive, he displayed an extremely positive, high-energy attitude that favorably influenced other team members, and exhibited a level of passion that made it clear his objective was to exceed our expectations and provide something of true value to our organization."
Arash Aslani, R&D Manager
"Matt did a great job and showed ability to connect, communicate and collaborate with each stakeholder including outside collaborators. He led a team of diverse backgrounds and skill-sets and had great presenting and public speaking skills."
Tajana Grubsic, Teammate
"What I appreciate the most about Matt is his honesty, and dependability. If I had a very important task, I know that I could rely on him. He is very passionate, positive and dedicated. He approaches every project with great curiosity. Presenting and public speaking come naturally to him. It was a joy to work with Matt and I would recommend him to every company that looks for entrepreneurial spirit, creativity, and decisiveness."
Strategy, Innovation & operations I Building the future of work for students & smb's
Babson College, Boston, MA
Led a 5 person team as CEO in building a platform business that connected students and small businesses through "gigs", also called project-based work.
+ recommendations....
*Feedback was anonymous
"Matt's proactive attitude is the backbone of our team, he excels at pro actively doing research/ taking interviews etc."
"Matt is extremely calm, patient and encouraging. That really helps to keep the morale of the team high, even during tough times."
innovation & operations I SCALING the future of DIGITAL MARKETING
GenYLabz, Boston, MA
Created SOP's for primary service and internal communication in under 6 months.
Generated pro-forma financial statements and budgets, while working side by side with the CEO to update and evaluate cost-saving proposals and growth.
Spearheaded hiring and management of social media department.
+ recommendations....
Nick Weldon, CEO
"Matt is an overall great person to work with. He is very easy to communicate with, adds valuable insights during meetings, and is process driven. We brought Matt on board to help us create SOPs for our primary service and internal communication. Matt was able to create and implement both in under six months. I would highly recommend Matt to any team that is looking for organized scalable growth."
STRATEGY & INNOVATION I the future of CUSTOMER EXPERIENCE
CXO Works, LLC, Cambridge, MA
Client identified an opportunity for a customer experience consulting firm and engaged us to drive key insights within the current industry as well as recommend a go to market strategy.
Analysis highlighted that customer experience should be seen as an additional revenue stream as according to Gartner Group, a 5% increase in customer retention results in a 25%-125% increase in profit. However, companies currently suffer from a paradigm in which 65% of consumers expect to be helped in real time along with having a human connection, and while 5 years ago satisfying this was implausible, today's technologies in advanced analytics and artificial intelligence are primed for this, but unfortunately only 15% of companies are fully equipped to capitalize on this.
Collaborated with their executive team to develop an executive summary, value proposition, market analysis, and go-to market strategy.
STRATEGY & INNOVATION I LEVERAGING TECHNOLOGY TO DECOUPLE INFORMATION BIAS
As an elected student rep, created a tool & led implementation of a solution that increased student engagement by decoupling information a-symmetry in the student-faculty feedback loop. Before the tool, faculty directors suffered from faulty data and student participation was low. Post tool, student participation increased threefold and faculty directors had raw unbiased data.
OPERATIONS & INNOVATION I GENERATING $100,000 & AIDING A TURNAROUND
Crystal Engineering
Generated $100,000 from the state of Massachusetts by revising a prior denied grant for employee training.
Prepared and presented a labor burden report to the owner of Crystal Engineering, which analyzed true costs of employees. My report highlighted 33% gross compensation and demonstrated that payroll burden was generally 2 times actual raw compensation.
Generated costing models and growth models.
+ RECOMMENDATIONS...
Mike Trotta, Principal, Crystal Engineering
"With Matt's help, we were able to document a strategic course for the business. He worked on costing models, business plans, and our quality management system. A good example of Matt's work was during the grant writing and implementation of our Aerospace certification- AS 9100C. The standard requires an understanding of the business that had not been fully grasped by the quality department. Matt worked with the team to not only learn what was needed, but more importantly convey the information to people with little or no financial background."